Rekomendasi 5 Gym Center Kece yang Perlu Kamu Kunjungi
July 22nd, 2019
sfidnfits.com - Aktivitas gym adalah salah satu aktivitas olahraga yang sangat baik untuk kesehatan tubuh dan juga salah satu cara paling efektif untuk melatih ototmu. Berlatih gym paling efektif dilakukan di gym center, selain karena fasilitas yang lengkap, kamu juga bisa langsung melakukan konsultasi dan meminta arahan seputar latihan ke personal trainer yang ada disana. Dibawah ini adalah beberapa rekomendasi tempat gym ( fitness center ) yang kami rekomendasikan untuk kamu coba bro!
Rekomendasi 5 Gym Center Kece yang Perlu Kamu Kunjungi
1. Osbond Gym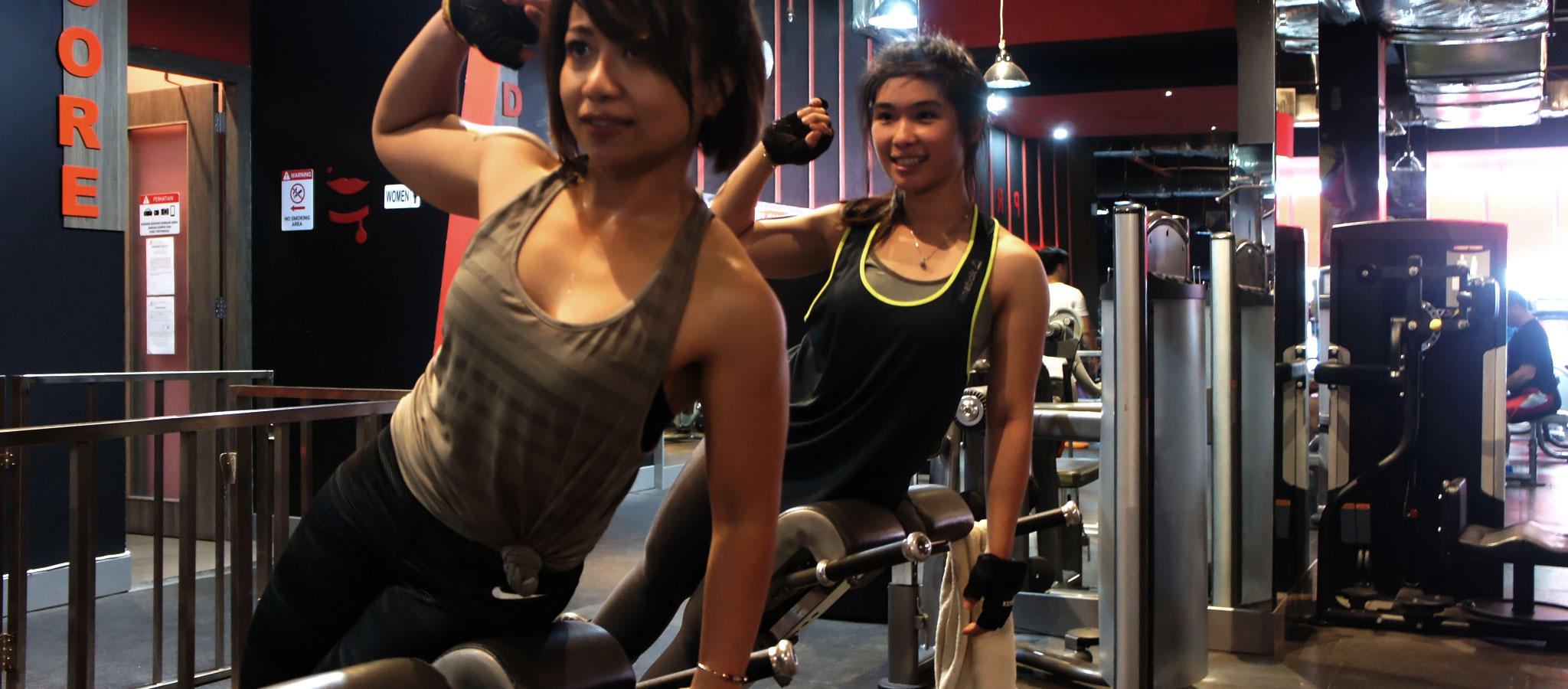 Osbond gym mempunyai konsep " One Stop Body Needs ", Fitur yang ditawarkan Gym Center ini diantaranya adalah adanya 5 kelas latihan seru yang bisa kamu coba yaitu : Kelas zumba, kelas spinning, kelas body combat, kelas hatha yoga, dan juga kelas aerobic. Kamu bisa menemukan Osbond Gym ini di area Jakarta ( Mangga Dua, Cempaka Putih, Season City, dan Blok M ). Fasilitas yang tersedia di Osbond Gym cukup lengkap, ada alat cardio lengkap, aerobic room yang luas, spinning class room, restoran, ruang sauna, dan Wi-Fi gratis yang bisa kamu pakai untuk menunjang kegiatan olahraga & fitnessmu.

Informasi lebih lanjut mengenai Osbond Gym : Osbond Gym Official Website
2. Fitness First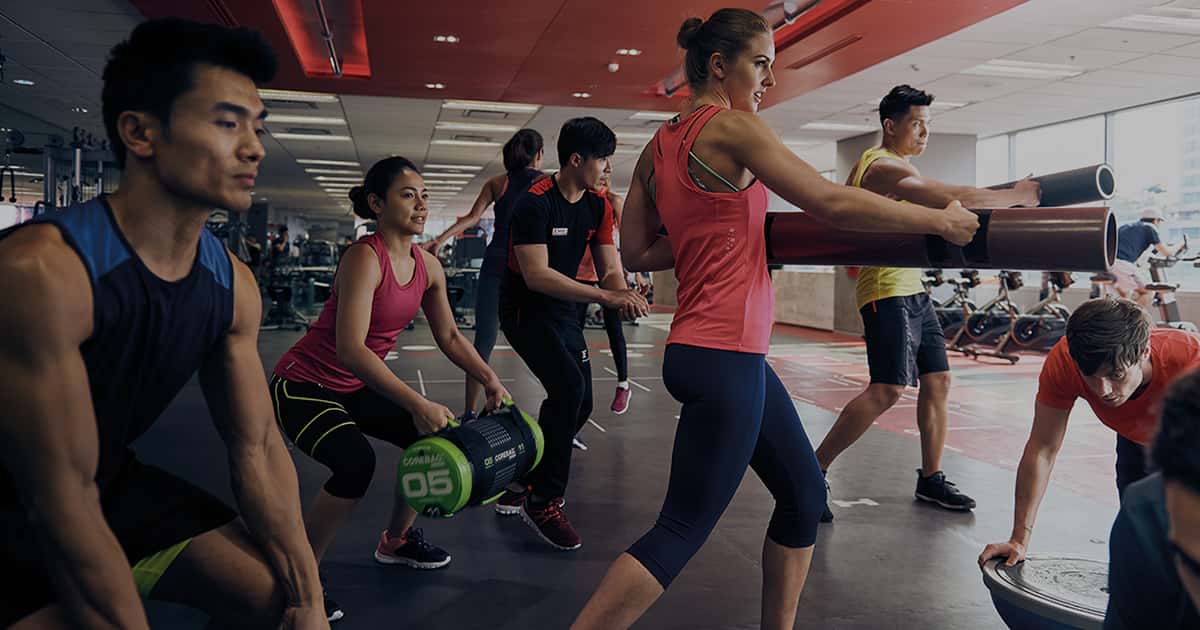 Gym center kedua rekomendasi dari kami adalah Fitness First, Fitness First memiliki puluhan program latihan. Kamu bisa memilih untuk mengikuti program one-on-one training, freestyle group training, group exercise classes, strength training, dan juga program cardio training. Untuk kelas latihannya, ada kelas zumba, bodyjam, sampai kelas joga.
Fitness First menyediakan membership untuk akses penuh ke semua gym Fitness First di Indonesia, dan jug atersedia Dual Brand Membership untuk akses ke jaringan Gym Center lain (Celebrity Fitness dan Fitness First).


Informasi lebih lanjut mengenai Fitness First : Fitness First ID Official Website


3. 20Fit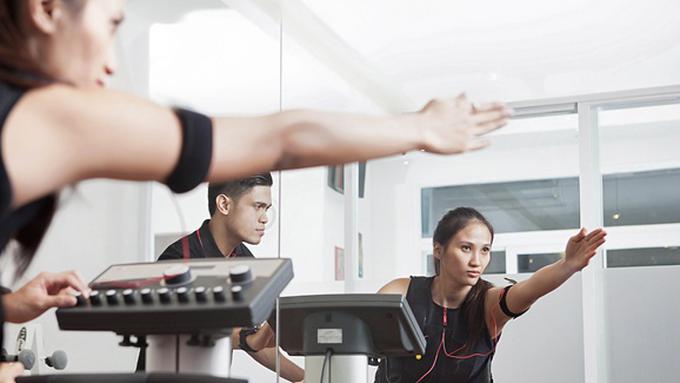 Didalam gym center 20Fit terdapat teknologi unik. Gym center ini adalah gym pertama di Indonesia yang menggunakan teknologi Electro Muscle Stimulation (EMS) dan juga perlatan Miha Bodytec untuk latihan secara personal. EMS training merupakan metode olahraga dengan sistem impuls untuk mencapai lapisan otot terdalam. Stimulasi yang diberikan dari bagian luar tubuh yang kemudian disatukan dengan latihan ini nantinya akan semakin menguatkan otot-otot kita.
Paket yang ditawarkan di 20Fit diantaranya adalah :
- Pay-as-you-go : 1 sesi, berlaku di seluruh studio 20Fit seharga Rp490.000
- All club 12 sessions : 12 sesi, berlaku di seluruh studio 20Fit selama 90 hari seharga Rp4.999.000
- All club 24 sessions : 24 sesi, berlaku di seluruh studio 20Fit selama 180 hari seharga Rp9.499.000
- All club 48 sessions : 48 sesi, berlaku di seluruh studio 20Fit selama 360 hari seharga Rp17.899.000
- Unlimited membership program : Latihan sepuasnya dengan personal trainer seharga Rp2.199.000 per bulan dengan kontrak 6 bulan.

Informasi lebih lanjut mengenai Fitness First : 20Fit Official Website


4. Gold's Gym

Gold's Gym memiliki banyak program latihan diantaranya adalah Personal Training dan Gold's Group Exercise. Group Exercise ini terdiri dari beberapa kelas latihan seperti GGX Studio ( Body Combat, Salsa, Belli Dance, BodyJam, dan program lainnya), Body & Mind Studio ( Pilates, Pilates Ball, Capoerira, BodyBalance, Hatha Yoga, Taichi ), Cycling Studio (RPM, Sprint), Cardiowave Area (Cardiowave Dancing dan Kranking), Functional Studio (TRX,GRX,Heat Pyro, dan lainnya), dan Virtual Cycling Studio.
Biaya membership / langganan di Gold's Gym dimulai dari Rp.550.000 / 12 bulan.

Informasi lebih lanjut mengenai Fitness First : Gold's Gym Official Website


5. Celebrity Fitness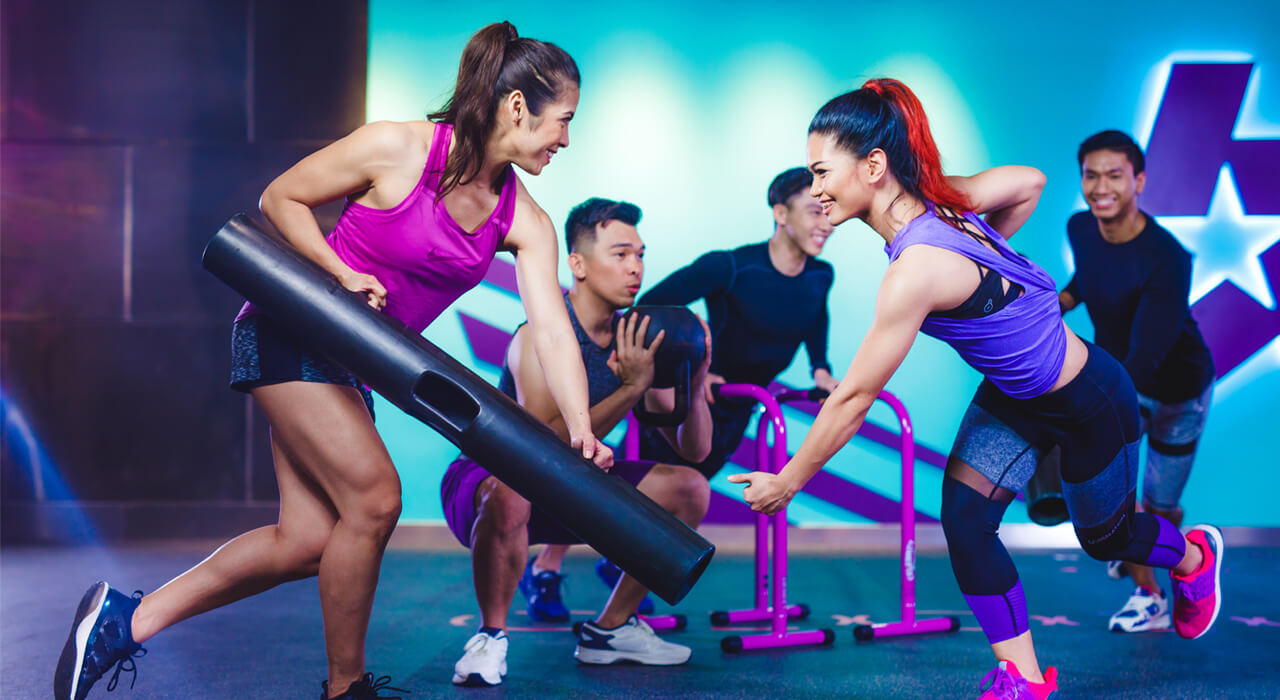 Celebrity Fitness memiliki sekitar 35 gym yang tersebar di berbagai mall di Indonesia. Celebrity Fitness memiliki 2 jenis kelas utama yaitu kelas fitness berkelompok ( group fitness ) dan kelas fitness personal ( personal training ). Didalam group fitness, kamu bisa memilih berbagai jenis kelas seperti Yoga, Dance, Less Mills, Kukuwa, dan lainnya. Sedangkan didalam personal training, kamu bisa memilih kelas slim and shape, purmotion, MMA and self defense, Muscle Gain, Strength and Toning, Fitness and Weight Loss, dan juga Pilates.
Biaya membership di Celebrity Fitness dimulai dari Rp. 500.000 dan bisa bervariasi tergantung dengan paket / kelas yang kamu pilih nantinya. Fasilitas yang ditawarkan di Celebrity Fitness diantaranya adalah Locker Room, Shower Room, Handuk, Air Panas, Sauna, dan juga Kolam Renang*
*tersedia di beberapa cabang di Indonesia.

Informasi lebih lanjut mengenai Fitness First : Celebrity Fitness Official Website



Melatih ototmu di gym center adalah pilihan terbaik yang wajib kamu coba! Apalagi jika kamu sudah menentukan program & target latihan ototmu. So, kapan nih kira-kira mau datang ke gym center yang sudah kami rekomendasikan diatas? Selamat nge-gym dan semoga program latihan ototmu berhasil sesuai expektasi ya! Jangan lupa gunakan aksesoris gym asli Indonesia SFIDNFITS agar latihan gym kamu lebih percaya diri!