DAPATKAN POTONGAN ONGKIR SELURUH INDONESIA MAX 30.000 DENGAN MINIMAL BELANJA 250.000, TUKAR BARANG GRATIS JIKA UKURAN TIDAK SESUAI. BELANJA SEKARANG JUGA!
FITS Cloudroyal Sport Bra and Legging Set adalah atasan / bra exclusive dan legging olahraga wanita yang dikhususkan untuk berolahraga. FITS Cloudroyal Sport Bra and Legging Set Berbahan 95% nylon dan 5% Spandex yang ringan, kuat, elastis dan cepat kering. Sangat cocok untuk latihan daya tahan tinggi. Sport Bra Set ini memiliki warna navy dengan list putih. Sport Bra berukuran (Lingkar Dada x Panjang) S (68cm x 34cm), M (72cm x 34cm) dan L (78cm x 34cm). Sedangkan untuk Leggingnya berukuran (lingkar pinggang x panjang) S (62cm x 88cm), M (66cm x 90cm) dan L (71cm x 93cm).
Tidak terdapat kawat dan Padding bra yang dapat dilepas serta memiliki model FitBody yang mengikuti bentuk tubuh. Serta teknologi Cool Dry yang membuat bahan mudah kering saat terkena keringat sehingga mengurangi perkembangbiakan kuman dan bakteri.
Memiliki Bahan kompresi racerback yang mengikuti bentuk tubuh dapat membantu meningkatkan aliran dan sirkulasi darah, mendukung pergerakan otot dan mengurangi kelelahan otot.
Dapatkan FITS Cloudroyal Sport Bra and Legging Set di Website SFIDNFITS.COM dan E-commerce favoritmu sekarang juga!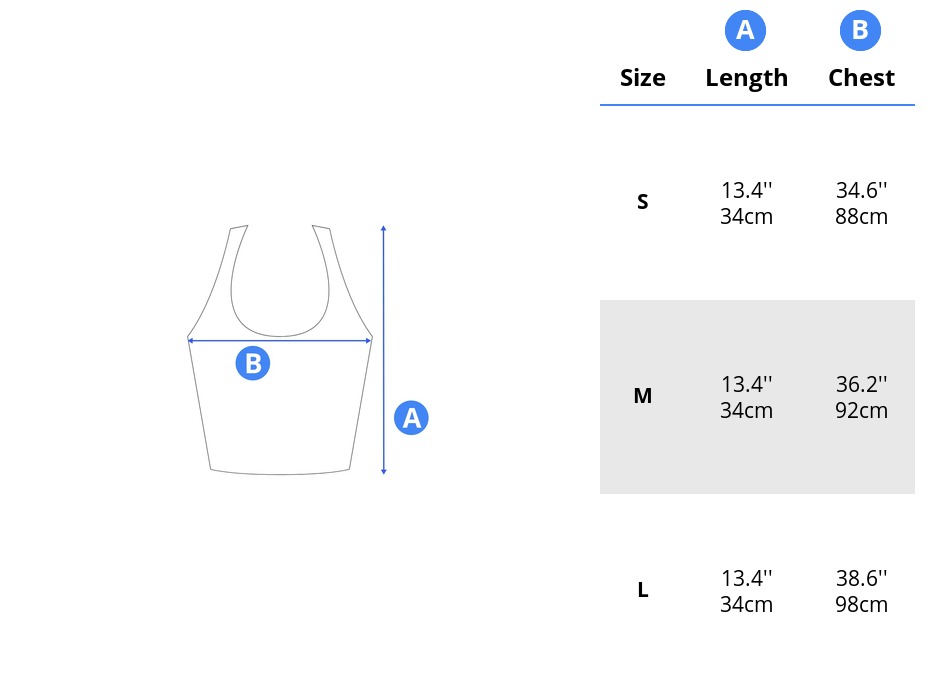 Dimensions
Dimensions : Sport Bra (lingkar dada X panjang) : S = 68cm X 34cm, M = 72cm X 34cm, L = 78cm X 34cm. Legging (lingkar pinggang X panjang) : S = 62cm X 88cm, M = 66cm X 90cm, L = 71cm X 93cm
Materials : 95% Nylon + 5% Spandex
Case : Plastic
Additional Details
Description : Kain Cool Dry menghilangkan kelembaban untuk menjaga Anda tetap kering. Pads yang bisa dilepas untuk meningkatkan kenyamanan yang Anda butuhkan. Desain bernapas di bagian depan dan belakang untuk membuat Anda tetap dingin dan kering. Tali pengikat lebar dan suportif juga. Bahan yang dapat mengikuti bentuk tubuh anda. Bra olahraga empuk dengan racerback, desain intensitas tinggi membuat bra olahraga push up sangat cocok untuk olahraga seperti berlari jogging yoga atau latihan olahraga.
What's in The Box
Description : 1 x FITS Cloudroyal Sport Bra Legging Set
FAQs
Silahkan hubungi informasi pada kontak yang tertera pada website kami, jelaskan permasalahan produk secara detail & jelas.
Layanan garansi ini hanya diberikan oleh distributor resmi di Indonesia. Silakan menghubungi penjual jika Anda akan menggunakan layanan garansi.