Cara Menurunkan Berat Badan saat Hamil
January 28th, 2021
sfidnfits.com - Salah satu permasalahan yang sering terjadi ketika hamil adalah berat badan terus bertambah. Kelebihan berat badan saat hamil membuat Anda berisiko lebih besar mengalami komplikasi. Menurut National Institutes of Health, berat badan juga dapat membuat proses persalinan menjadi lebih sulit sehingga Anda memerlukan operasi caesar.
Indeks massa tubuh yang terlalu tinggi membuat Anda perlu mempertimbangkan kembali untuk melakukan proses penurunan berat badan saat hamil. Namun, cara menurunkan berat badan ketika hamil harus dilakukan dengan hati-hati.
Berikut ini beberapa cara menurunkan berat badan ketika hamil yang telah SFIDN FITS rangkum.
Cara Menurunkan Berat Badan ketika Hamil
1. Kurangi asupan gula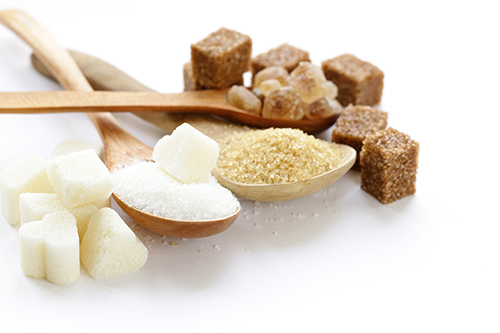 Para peneliti dari American College of Obstetricians and Gynecologists menyarankan wanita untuk mencapai berat badan yang ideal sebelum hamil. Menurut organisasi tersebut, bahkan penurunan berat badan dalam jumlah kecil dapat membuat perbedaan dalam masa kehamilan. Salah satu cara menurunkan berat badan ketika hamil adalah mengurangi asupan gula.
Pilihlah gula alami, seperti buah. Batasi mengonsumsinya menjadi dua porsi setiap hari. Pilihlah buah berserat tinggi, seperti beri, apel, atau pir.
2. Konsumsi protein tanpa lemak


Mengonsumsi lemak dapat membahayakan ibu hamil. Semakin tinggi kadar lemak yang dikonsumsi, semakin tinggi pula kalori dalam tubuh. Asupan lemak yang berlebihan akan membuat proses metabolisme janin jadi terganggu, Anda dapat mengonsumsi ayam dan ikan. Namun, usahakan Anda menggunakan teknik yang tepat dan hindari makanan yang digoreng.
3. Makan biji-bijian


Berdasarkan penelitian dalam Journal of Pregnancy (2019), ibu hamil harus membatasi asupan nasi. Untuk menggantinya, Anda bisa mengonsumsi biji-bijian dengan kadar karbohidrat tinggi, seperti nasi merah, dan quinoa.
4. Konsumsi sayuran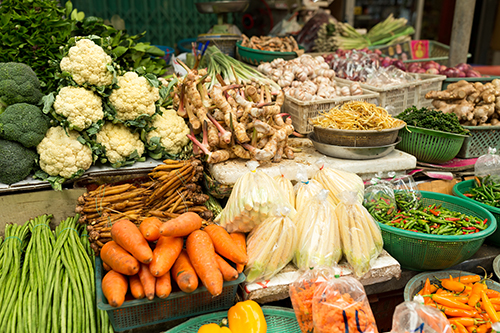 World Health Organization (WHO) menyarankan bahwa ibu hamil harus mengonsumsi setidaknya 5 porsi sayuran atau 400 gram per hari. Ada beberapa jenis sayuran yang baik untuk dikonsumsi ibu hamil, seperti brokoli, daun kale, bayam, dan paprika merah.
5. Lakukan latihan khusus ibu hamil


Kondisi perut yang semakin membesar tak menjadi halangan untuk berolahraga. Ada beberapa jenis olahraga yang dapat menjadi salah satu cara menurunkan berat badan ketika hamil, seperti berjalan kaki, yoga, dan lunges.
Itulah lima cara menurunkan berat badan ketika hamil. Sebelum mengubah pola makan, sebaiknya konsultasikan terlebih dahulu dengan dokter Anda.
Simak Video Cara Menurunkan Berat Badan saat Hamil di Bawah Ini