7 Tips untuk Tingkatkan Stamina Tubuh
December 24th, 2020
sfidnfits.com - Fitness atau kebugaran terdiri atas beberapa komponen, yaitu kekuatan, ketahanan, dan kecepatan. Sebenarnya, ada komponen lain dari kebugaran yang sering dilupakan, yaitu stamina. Kemampuan mempertahankan upaya fisik atau mental yang berkepanjangan disebut sebagai stamina.
Dengan demikian, stamina memungkinkan Anda untuk berlari lebih cepat dengan jarak lebih jauh, mengangkat beban yang lebih berat dengan jumlah repetisi yang banyak, dan melakukan aktivitas dengan tingkat energi yang tinggi.
Untuk meningkatkan stamina ada beberapa cara yang bisa dilakukan. Berikut tujuh cara meningkatkan tingkat stamina tubuh.
7 Cara Meningkatkan Stamina Tubuh
1. Lakukan latihan jalan jauh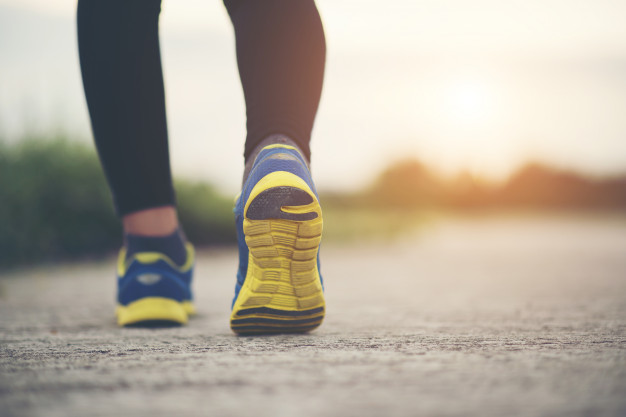 Cara meningkatkan stamina dapat dilakukan dengan berjalan dengan jarak yang jauh dan dilakukan selama 30 hingga 60 menit. Sudah banyak olahragawan yang merasakan efek dari latihan berjalan jauh, terutama manfaat positif terhadap peningkatan stamina.
2. Lari interval




Jika Anda merasa berjalan kaki tidak cukup untuk meningkatkan stamina, cobalah melakukan beberapa interval lari selama berjalan. Latihan interval terbukti menjadi salah satu metode terbaik untuk meningkatkan kebugaran secara keseluruhan dengan waktu efisien. Pada saat Anda berjalan jarak jauh, tambahkan lari cepat 30 detik setiap tiga atau empat menit.
3. Cobalah mengangkat berat dengan volume tinggi




Studi menunjukkan bahwa volume adalah variabel nomor satu dalam latihan ketahanan yang berperan meningkatkan kebugaran. Volume mengacu pada total beban yang diangkat dalam sesi, hari, atau minggu tertentu. Volume dihitung dengan mengalikan berat dengan repetisi. Secara umum, meningkatkan volume secara terus-menerus merupakan salah satu cara meningkatkan stamina dan kebugaran tubuh.
4. Lakukan latihan isometrik




Latihan isometrik mengacu pada latihan yang melibatkan serat otot. Contoh latihan isometrik yang dapat dilakukan adalah plank dan wall sit. Memasukkan latihan isometrik ke dalam latihan kebugaran dapat melatih otot untuk mempertahankan kekuatan di bawah tekanan yang lebih lama.
5. Bersepeda






Mengendarai sepeda di mana pun, seperti seperti di dalam atau di luar ruangan dapat meningkatkan stamina Anda. Lakukanlah dengan peningkatan pace atau kecepatan.
6. Lari di area menanjak




Jika menambah jarak atau waktu lari membuat Anda merasa terbebani, Anda dapat melakukan lari di area menanjak untuk meningkatkan stamina. Berlari dengan cara menanjak juga dapat meningkatkan kualitas paru-paru dan kekuatan kaki Anda.
7. Dengarkan musik ketika latihan




Berdasarkan penelitian berjudul Musical Intensity Applied in the Sports and Exercise Domain: An Effective Strategy to Boost Performance? (2018), lagu yang bagus dapat memompa performa latihan. Mendengarkan musik ceria selama latihan juga dapat merangsang otot mengurangi rasa lelah dan membuat olahraga terasa lebih mudah.
Itulah tujuh tips meningkatkan stamina tubuh. Pastikan Anda juga mengkonsumsi makanan-makanan sehat yang kaya nutrisi.
Simak Video 7 Tips untuk Tingkatkan Stamina Tubuh di Bawah Ini