7 Efek Samping Konsumsi Daging Ayam Setiap Hari
January 20th, 2021
sfidnfits.com - Ayam seringkali ditemukan dalam hidangan utama. Pasalnya, ayam adalah makanan yang mudah diperoleh dan diolah. Ayam dapat dikonsumsi dengan cara digoreng, direbus, maupun dibakar. Cara memasak ayam menjadi faktor penentu baik buruknya kandungan ayam untuk dikonsumsi.
Ayam memang memiliki kandungan nutrisi yang baik bagi tubuh, seperti protein, lemak, dan karbohidrat. Namun, jika Anda mengonsumsi ayam setiap hari, tentunya akan berbahaya. Berikut beberapa efek samping konsumsi daging ayam setiap hari.
7 Efek Samping Makan Daging Ayam Setiap Hari
1. Meningkatkan kadar kolesterol




Berdasarkan salah satu studi dari University of Iowa, diketahui bahwa mengonsumsi ayam goreng setiap hari dapat meningkatkan risiko kematian hingga 13%. Mengonsumsi ayam yang lengkap dengan kulitnya juga akan berbahaya karena dapat meningkatkan kadar kolesterol jahat. Jika Anda memiliki penyakit kolesterol, sebaiknya konsumsi daging ayam tanpa kulit.
2. Meningkatkan risiko penyakit jantung
Penelitian yang dimuat dalam JAMA Internal Medicine mengungkapkan bahwa mengonsumsi daging olahan, daging merah, dan unggas meningkatkan risiko penyumbatan arteri, stroke, dan gagal jantung sekitar 3-7%.
3. Kelebihan sodium
American Heart Association merekomendasikan untuk mengonsumsi sodium maksimal 1.500 mg per hari. Sementara itu, jika Anda mengonsumsi ayam setiap hari, terutama ayam siap saji, Anda dapat mengonsumsi sodium sekitar 1,700 mg. Kelebihan sodium akan menyebabkan tekanan darah tinggi atau hipertensi.
4. Membuat perut sembelit




Mengonsumsi ayam yang mengandung protein lebih banyak dibandingkan konsumsi sayur dan biji-bijian akan membuat perut sembelit. Ayam seringkali dijadikan menu dalam diet tinggi protein. Diet protein tinggi yang membatasi karbohidrat sehat biasanya rendah serat. Oleh karena itu, pastikan Anda menambahkan jenis-jenis sayuran, seperti wortel dan nasi merah. Selain itu, tingkatkan asupan cairan dalam tubuh Anda dengan konsumsi buah atau air mineral.
5. Meningkatkan asupan lemak
Jumlah lemak pada ayam cukup tinggi, terutama ayam broiler. Berdasarkan studi yang dimuat dalam Public Health, satu porsi ayam mengandung 17 gram lemak, termasuk 5 gram lemak jenuh.
6. Mengaktifkan sel kanker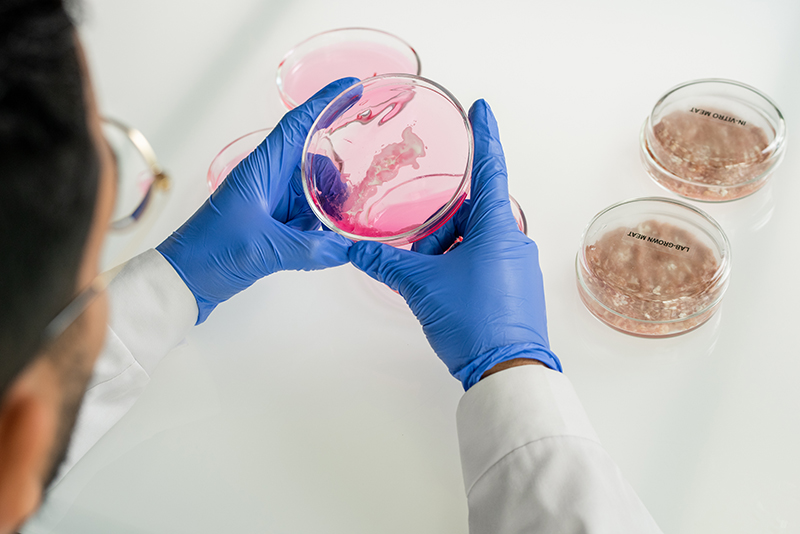 Menurut Journal of Epidemiology and Community Health, makan ayam dikaitkan dengan risiko lebih tinggi terkena kanker. Para peneliti dari Universitas Oxford melacak pola makan 450.000 orang selama periode delapan tahun dan menemukan bahwa asupan unggas secara positif dikaitkan dengan risiko kanker prostat.
7. Mengacaukan kerja hormon dalam tubuh




Kini, banyak ayam yang telah disuntik hormon. Hal itu bertujuan untuk mempercepat pertumbuhan hewan agar lebih cepat dikonsumsi. Namun, ayam yang disuntik hormon tersebut justru berbahaya bagi manusia. Dengan mengonsumsi daging ayam setiap hari, hormon dalam tubuh Anda akan cenderung lebih berantakan.
Itulah tujuh efek samping konsumsi daging ayam setiap hari. Untuk mencegah efek samping tersebut, sebaiknya imbangi dengan konsumsi sayuran dan buah-buahan dan tak lupa untuk berolahraga rutin.