5 Cara Merawat Matras Yoga agar Tetap Bersih dan Awet
March 30th, 2023
sfidnfits.com – Membeli matras adalah hal yang bagus untuk menunjang olahragamu, baik di rumah maupun di gym.

Matras yoga sendiri berfungsi sebagai alas olahraga, dan untuk melindungi anggota tubuh dari kemungkinan cedera akibat benturan langsung dengan lantai. Jadi, berolahraga dengan beralaskan matras itu bisa memberikan keamanan dan kenyamanan untukmu.
Di lain fungsinya yang bagus itu, kamu juga harus menggunakan matras dengan benar. Matras yang dibersihkan dan dirawat dengan tepat dapat memperpanjang umurnya sekaligus menjaganya tetap bersih.
Nah, untuk merawat matras itu sendiri, berikut kami berikan cara merawat matras yoga dengan baik dan benar.
5 Cara Merawat Matras Yoga agar Tetap Bersih dan Awet
Menjaga kebersihan matras yoga bukan hanya tentang metode pembersihan matras. Ini mencakup perawatan dan penyimpanannya juga. Berikut adalah tips perawatan utama dari Sfits untuk menjaga matras yoga tetap bersih dan awet:
1. Hindari memakai krim dan minyak sebelum olahraga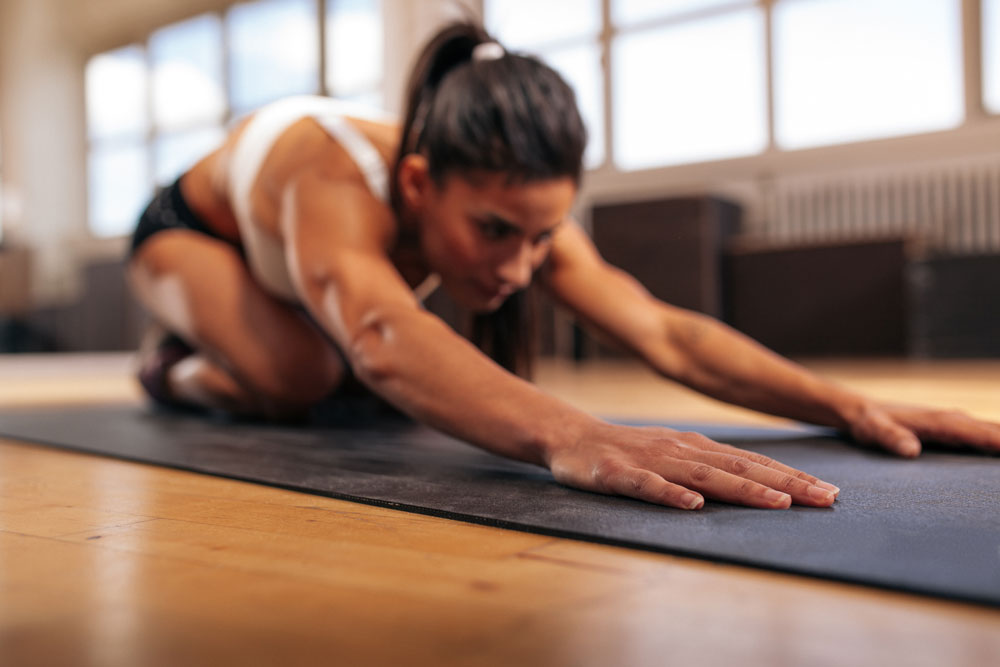 Sebagian besar matras yoga memiliki tekstur seperti spons dengan desain teksturnya yang beragam di pasaran.
Meskipun ini bagus untuk memberimu bantalan yang nyaman saat kita melakukan berbagai pose, hal itu juga berarti matras dapat menyerap minyak dan cairan lain dengan mudah.
Untuk alasan ini, sebaiknya kamu menghindari mengoleskan krim kulit, minyak, produk rambut, dan sebagainya ke tubuhmu sebelum menggunakan matras untuk sesi yoga, karena kemungkinan besar apa yang kamu pakai atau oleskan itu akan berpindah dan meninggalkan noda di matras.
2. Gunakan handuk yoga
Menempatkan handuk yoga di atas matras selama latihan adalah cara cepat dan sederhana untuk melindunginya dari berbagai zat yang membuatnya kotor.
Namun, perlu diingat bahwa ini hanya akan melindungi bagian atas matras, jadi tetap disarankan untuk menyeka bagian bawah dengan cepat dengan desinfektan setelah sesimu, ya!
3. Keringkan matras dengan benar
Cara ini adalah langkah penting dari cara merawat matras yoga. Yups, hampir tidak ada gunanya membersihkan matras yoga jika kamu tidak mengeringkannya dengan benar.
Membiarkan matras dalam kondisi lembab akan menjadi tempat berkembang biak yang sempurna bagi bakteri, virus, jamur, dan banyak hal buruk lainnya.
Untuk menghindarinya, setelah membersihkan matras, gantunglah di tempat atau ruangan yang hangat dan kering. Kemudian, hanya setelah benar-benar kering barulah kamu menggulungnya dan menyimpannya.
4. Simpan dengan benar
Selain pengeringannya, penyimpanannya juga tidak boleh diabaikan. Simpan matras yoga yang bersih di lingkungan yang kering, sejuk, dan jauh dari sinar matahari langsung.
Pasalnya, panas, UV, dan kelembapan dapat merusak matras sehingga membuatnya rapuh dan lebih rentan terhadap bakteri dan kotoran.
5. Hindari produk pembersih yang keras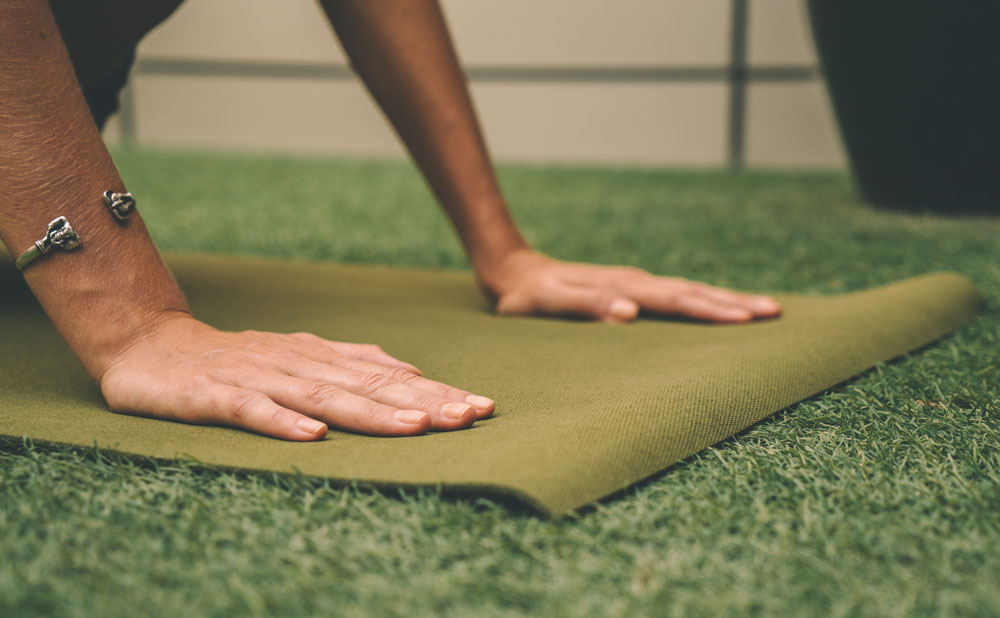 Memilih produk pembersih matras itu tergantung pada bahan matras yoga yang kamu miliki. Plus, kamu juga harus memastikan kalau produk pembersih yang kamu gunakan tidak menyebabkan kerusakan pada matras.
Pembersih yang keras, seperti pemutih, bahkan yang diencerkan itu dapat merusak penampilan matras yogamu, meninggalkan gelembung, perubahan warna, dan ketidakrataan tekstur.
Lebih buruk lagi, pembersih yang keras dapat meresap ke dalam bahan matras dan merusak integritas dan fungsionalitas matras juga. Jadi, berhati-hatilah dalam memilih pembersih dan pastikan kamu teliti, ya!
Jadi, itulah tadi cara merawat matras yoga yang benar. Perawatan yang kamu lakukan akan memberikan umur yang panjang dan membuat matras bersih sehingga aman jika bersentuhan langsung dengan kulitmu.
Referensi:
Yogajala, (2023). The Clean Yoga Mat: 11 Tricks To Keep Your Yoga Mat Clean.
Gaiam. CARING FOR A YOGA MAT.
Related Products You Must Have